Eating oysters makes people happy.
Welcome to Open Oyster, a unique and interactive catering experience featuring fresh, local food that's shucked on site at your event.
Bringing people together at a common table to share in an experience made of simple, good food, laughter, and fun is our mission at Open Oyster. We are blessed with the job of making people happy.
We cater to all sizes and types of events. Whether you have a large wedding at Fort Adams or a small intimate party at your home we can meet your needs. Our crew of experienced shuckers will arrive at your event, prepare an iced-filled boat, and start shuckin' so your raw bar will be brimming with freshly-shucked oysters of your choice as well as freshly-shucked littlenecks and shrimp. Fresh lemons, our special mignonette, cocktail sauces, and horseradish will be set up portside to compliment these bounties of the sea.

Our shuckers will delight your crowd with their shucking expertise, knowledge of oysters and shellfish, and overall exceptional service to make your event one that everyone will remember.
The Team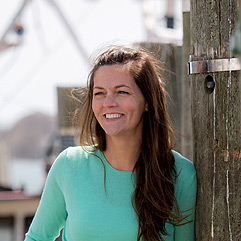 Dana Spring
Dana is the creator and visionary of Open Oyster. Raised on Nantucket, Dana's life has always revolved around the water so developing a business around the sea's bounty was a natural choice. Her extensive experience in the hospitality industry includes Guest Services, Sales and Staff Development for The Ritz-Carlton Hotel Company, International Hotel Sales for the Le Meridien Hotel Company, and Founder and Co-Owner of the Marshall Slocum Inn in Newport.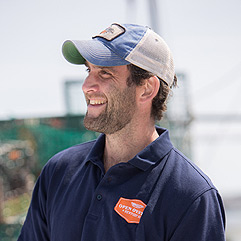 Mark Spring
Mark is from Cleveland, Ohio and is the lead shucker and supporting arm for Open Oyster. His past hospitality ventures include a five-year stint as chef at the Cliffside Inn, Dining Manager at the Ritz-Carlton Boston, and Concierge Director for a leading property management firm in Boston. Currently, Mark is the Co-Owner and Hotel Manager at the Marshall Slocum Inn.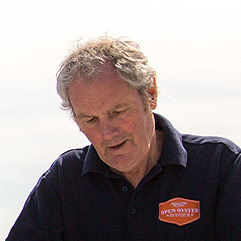 Dave More
Dave is the nuts and bolts of Open Oyster and is the key element in the development of Open Oyster's unique raw bar. Originally from New Jersey and the proud father of Dana, Dave spent 19 years on Nantucket owning and operating the incredibly successful inn, The Nantucket Landfall. Dave is an incredible builder and is an essential element to the continued growth of Open Oyster.
Oyster Picks
One of the key elements of good food is not what it brings you, but rather where it takes you emotionally. Many of us have an emotional attachment to the sea or some body of water from an experience in the past. Oysters taste like the sea and can come from and invoke these memories while creating a sense of bliss and euphoria. It is for this reason that we primarily choose oysters from the Northeast & Canada, which we believe are some of the best in the world. Below are some of our recommendations for your event.
Malpeque
Malpleque oysters are from one of the Prince Edward Island oyster appellations in Canada. They are cultivated in the pristine, glacial depths of Malpeque Bay. Malpeque oysters have a little more robust flavor profile than the typically light-bodied flavor of other Maritime Province oysters but have nice balance between ocean brininess and sweetness.
Moonstone
Larger in size and lower in salinity than Wellfleets, Moonstones are full bodied and brimming with umami. As with all oysters, Moonstones' high mineral content comes directly from the growing area of Point Judith Pond. Point Judith Pond's unique tidal flow replaces almost half of the Pond's volume with fresh seawater, contributing to the Moonstones' unique taste and beautiful shell.
Piper's Point
Piper's Points are harvested in the cool, clear bays of Salutation Cove, PEI, Canada, and features a briny and succulent flavor with a clean, fruity finish. Piper's are small in size and are much like Umami's, making them a great oyster for the virgin taster.
Quonset Point
Grown in the biggest farm in Narragansett Bay, Quonset Points are light in salinity and are mild. We are particularly partial to these oysters as they are grown by Bill Silkes, owner and operator of American Mussel Harvesters, the leading harvester, producer, and distributor in the Northeast. Quonset Point's are grown to about 3 ½".
Umami
Umami's are a great starter oyster, featuring a perfect mix of butter and salinity. They are grown in the nutrient waters of East Passage, Narragansett Bay, RI. Much of their flavor can be attributed to the strong tidal flow in the bay.
Wellfleet
Nothing is better than a Wellfleet and a pint of Boston Lager. Large tides, a calm harbor, protection from Great Island, and two brackish streams contribute to this light bodied and salty oyster. Due to their worldwide demand, Wellfleet's are available seasonally and may be subject to an additional charge.
Plan Your Event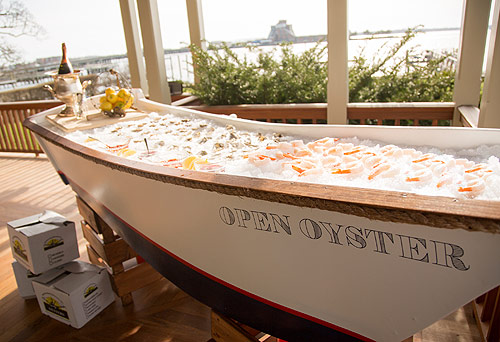 Thank you for considering Open Oyster for your next event! We offer you and your guests a unique and interactive catering experience that is tailored to make your event memorable. We provide a custom-made shucking boat, ice, shuckers, and all of the shellfish and accouterments.
Our team is happy to answer your questions and look forward to learning more about your special occasion!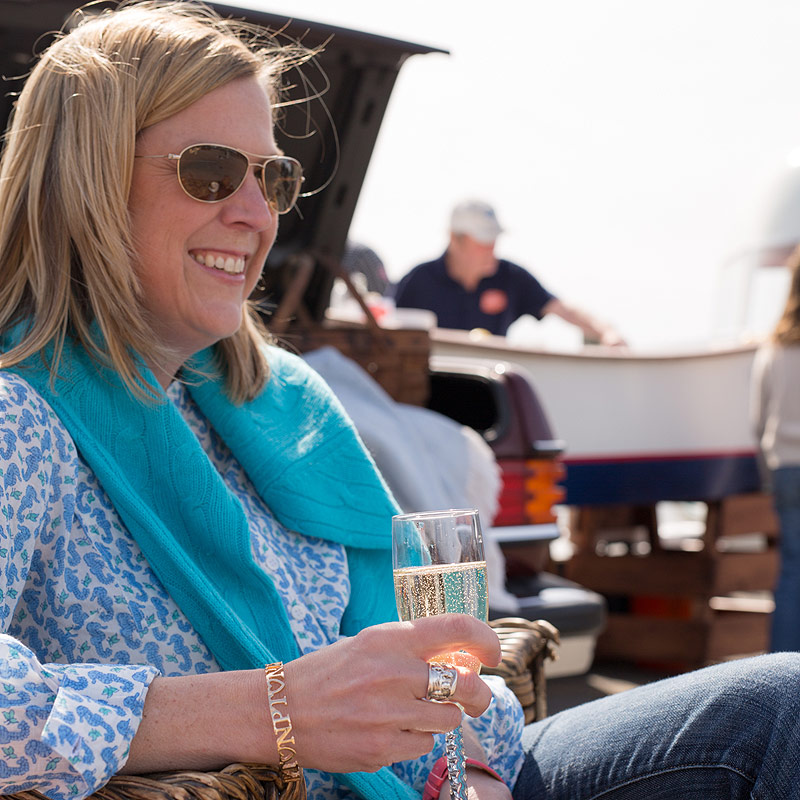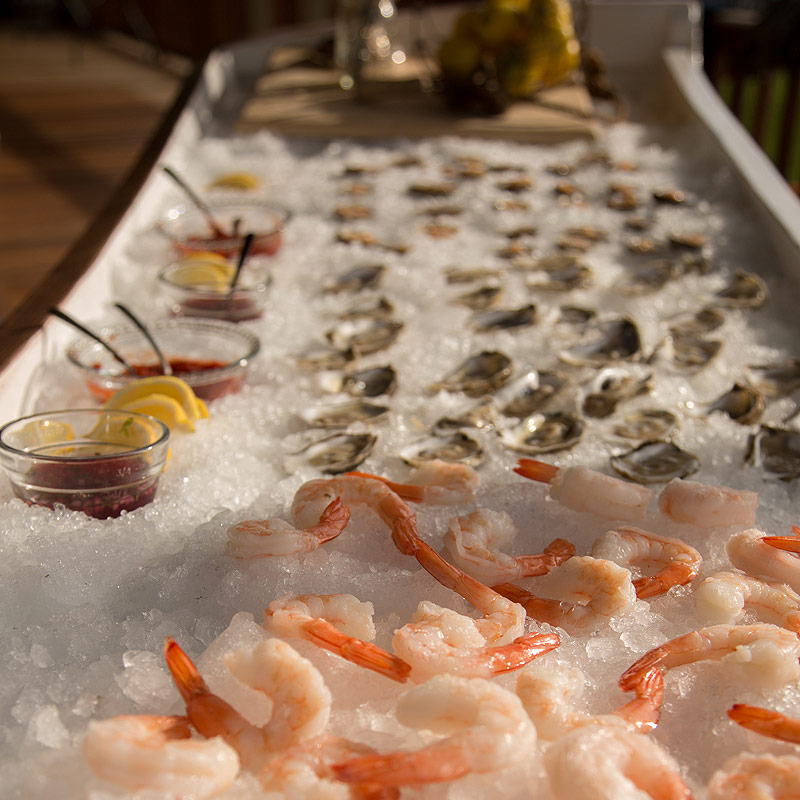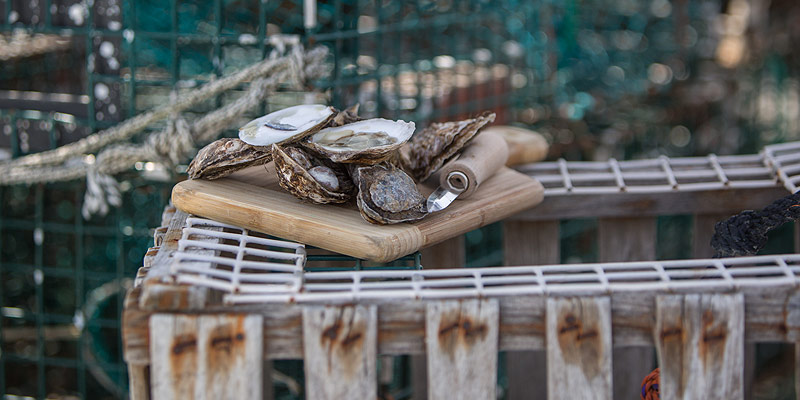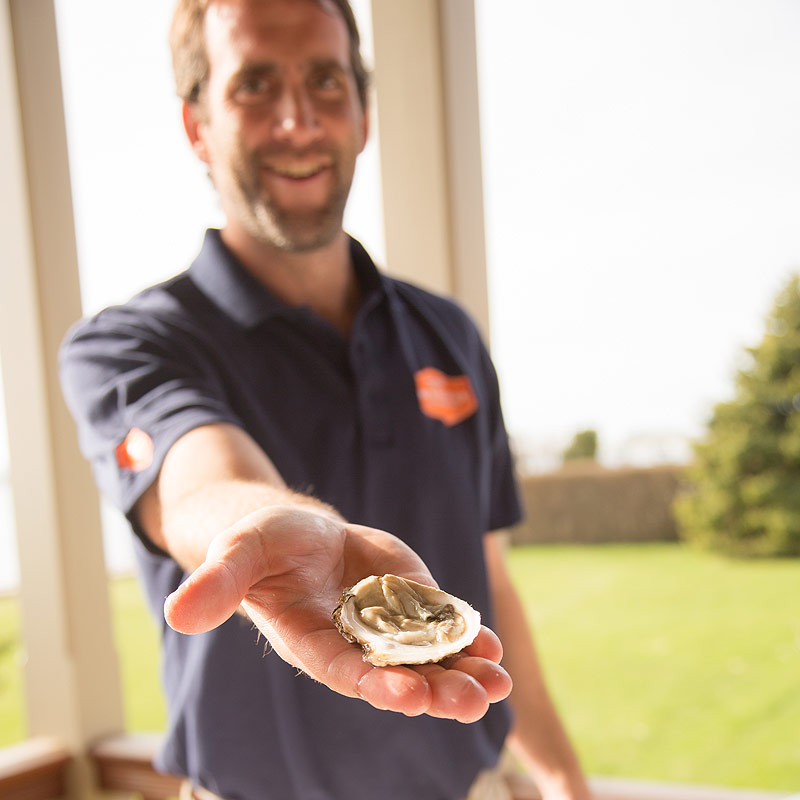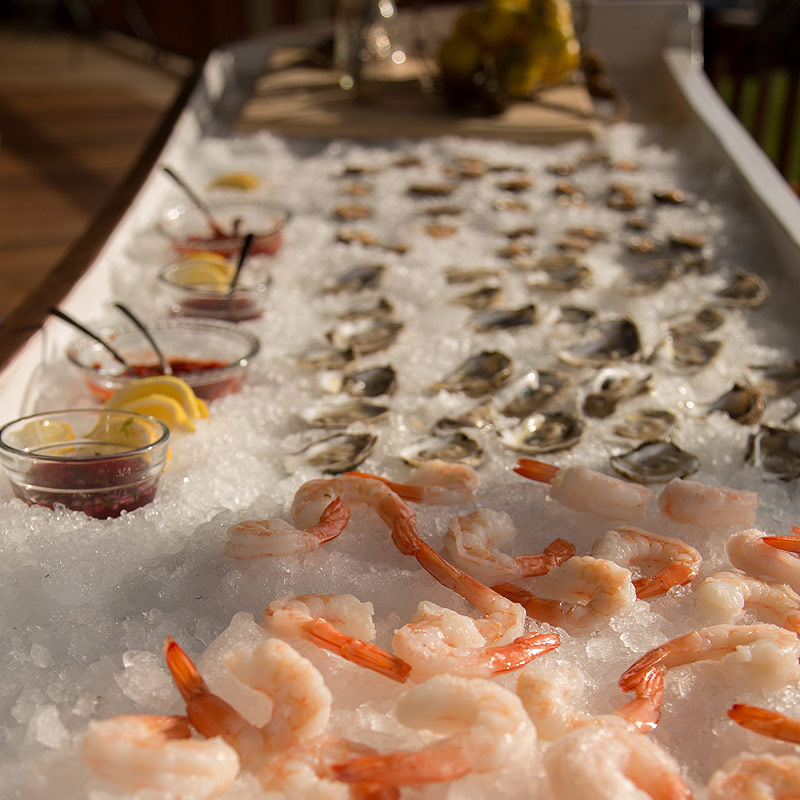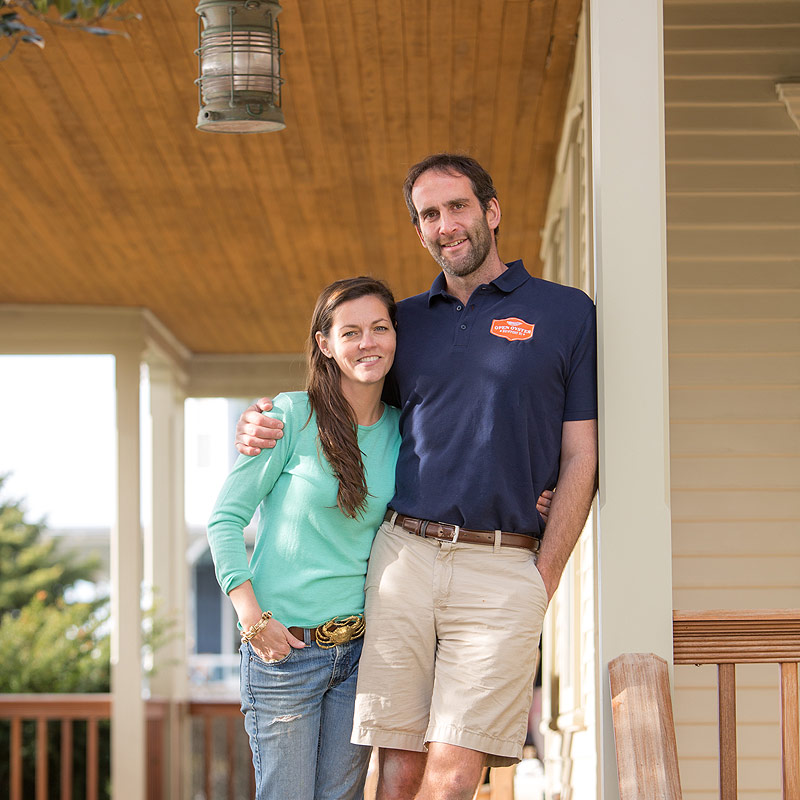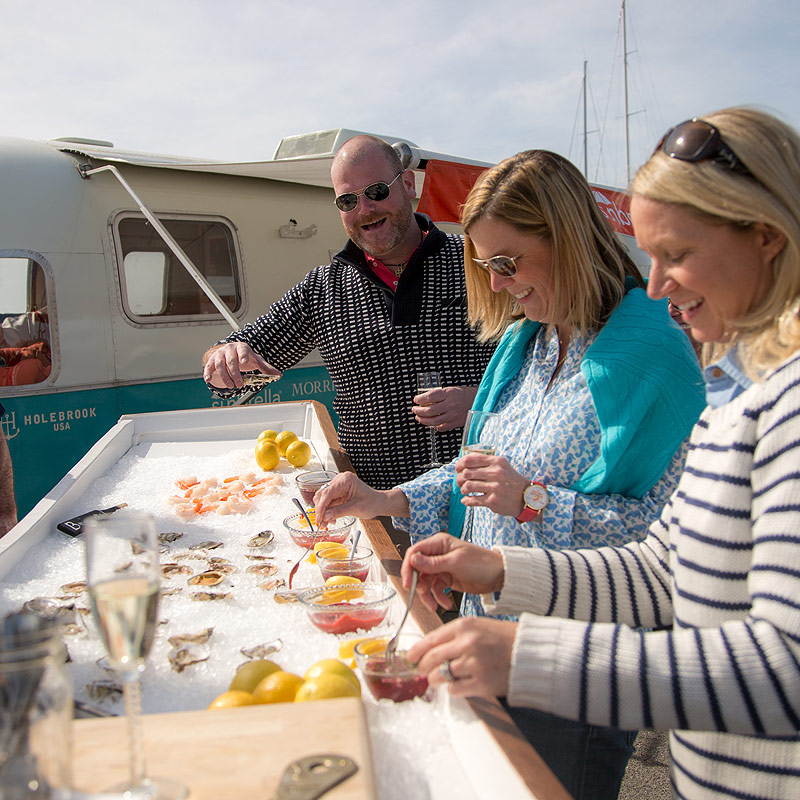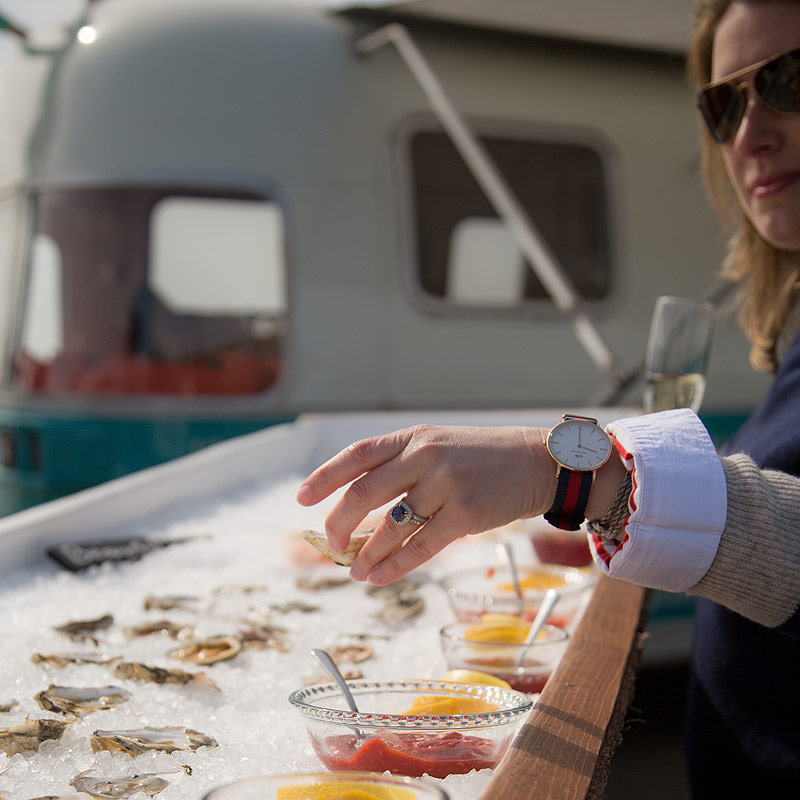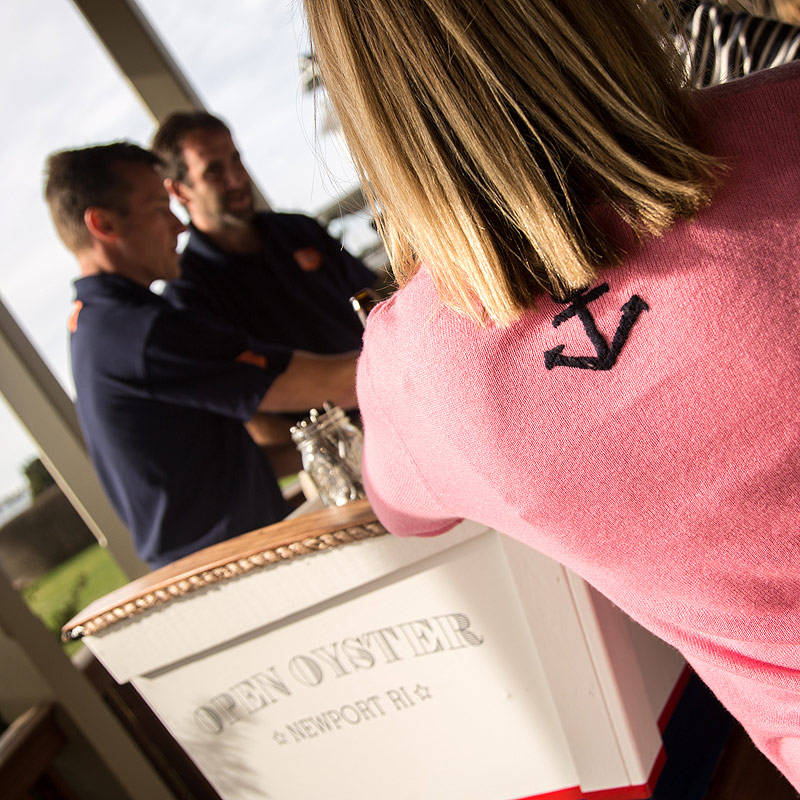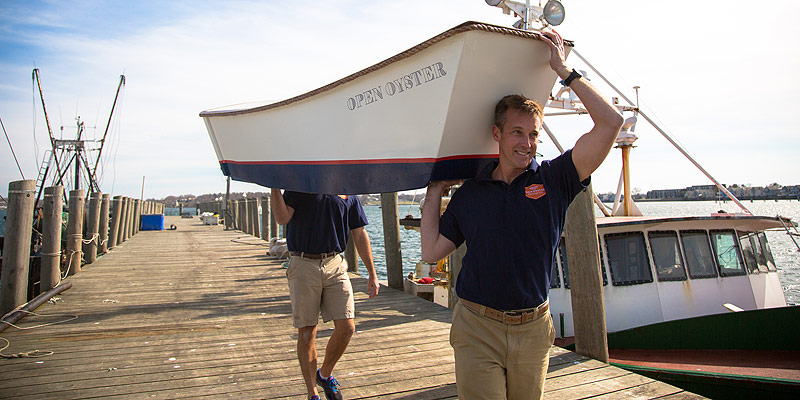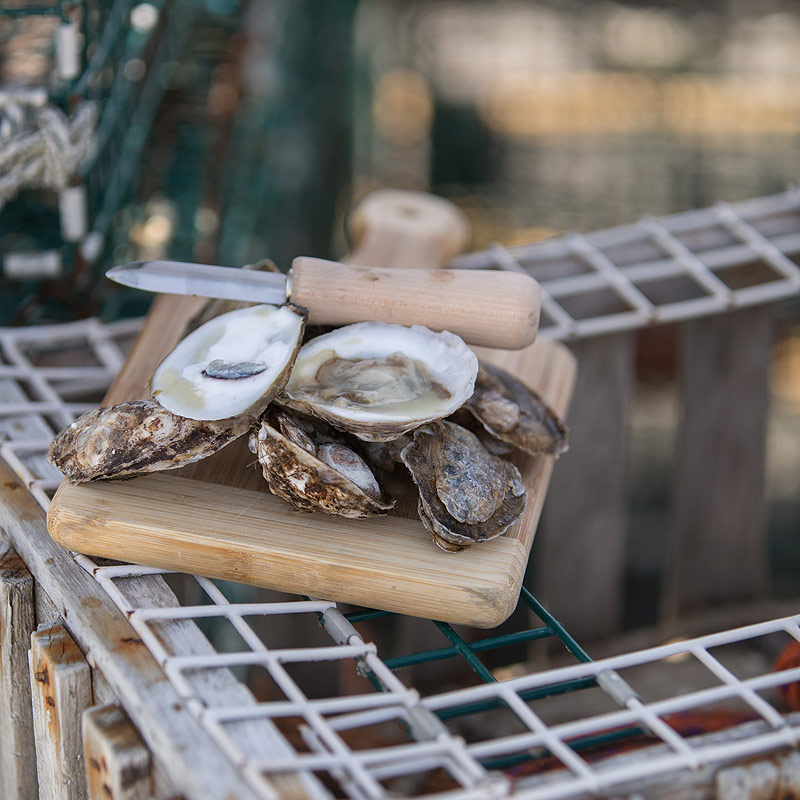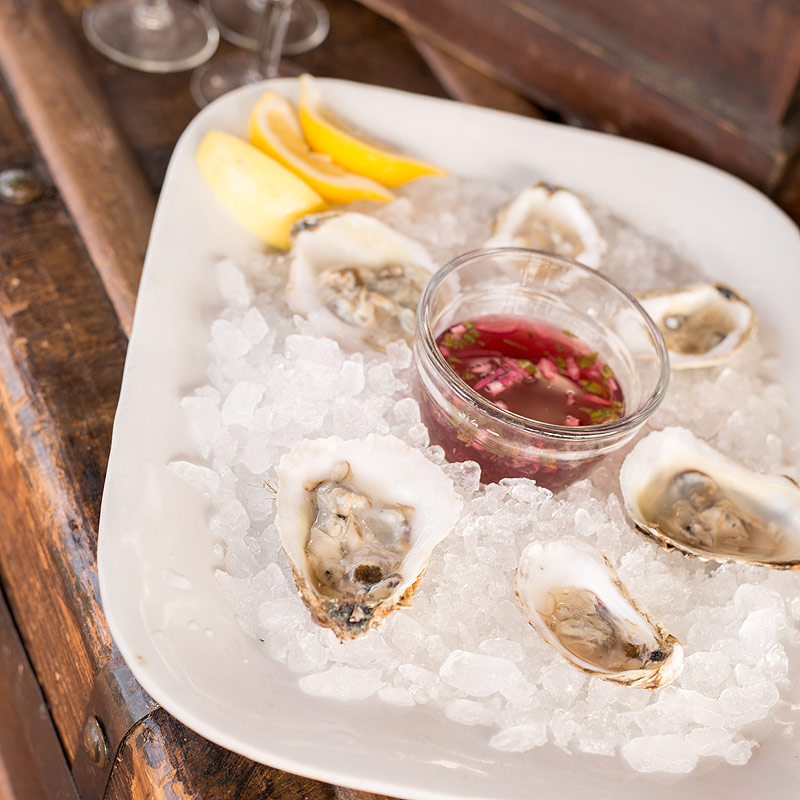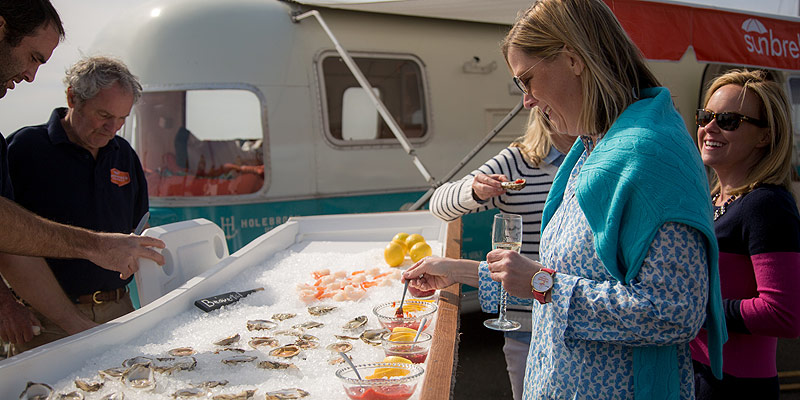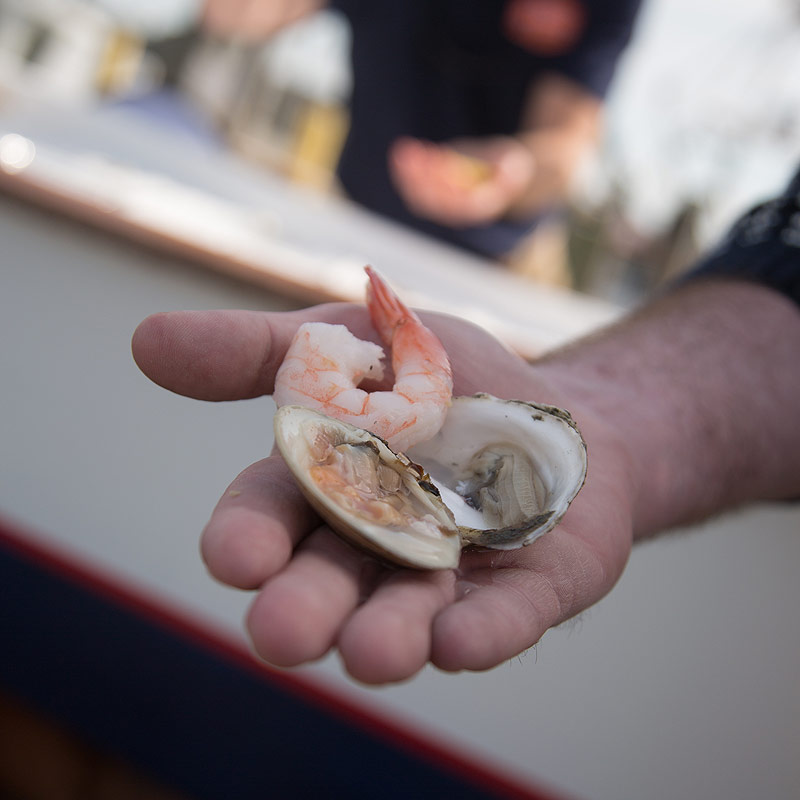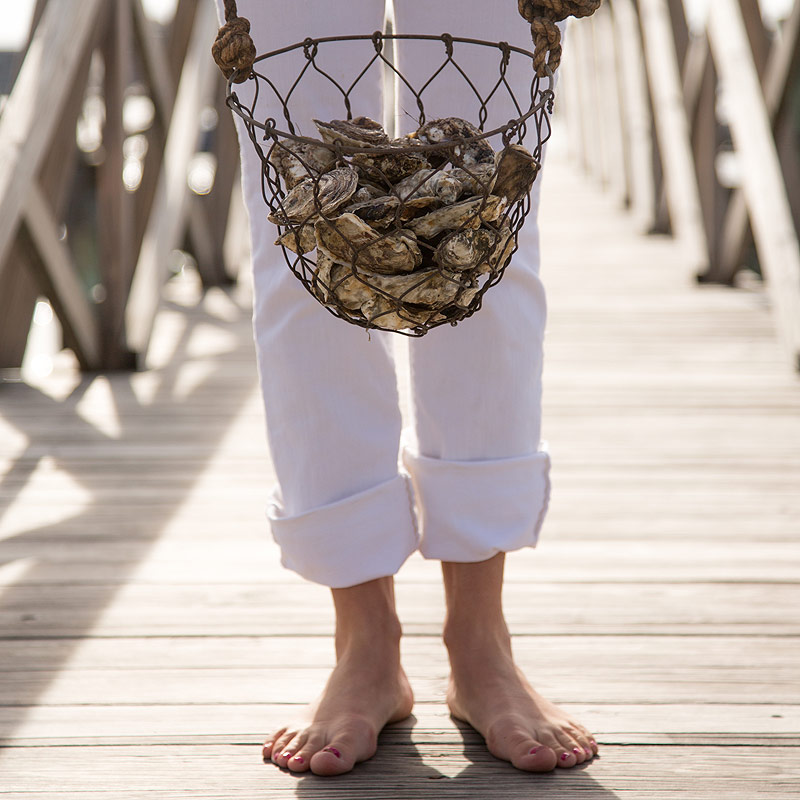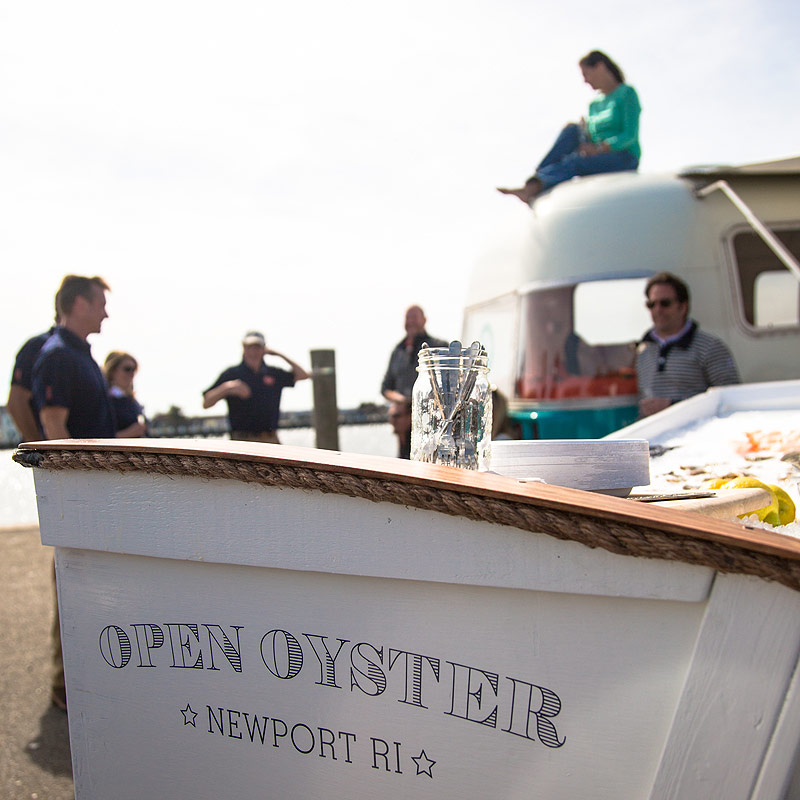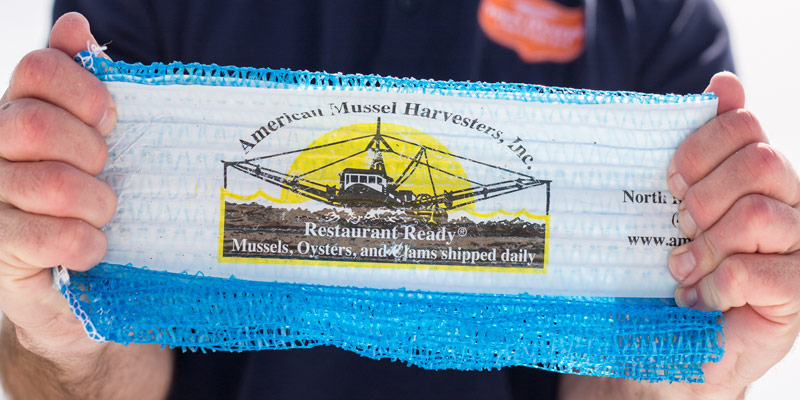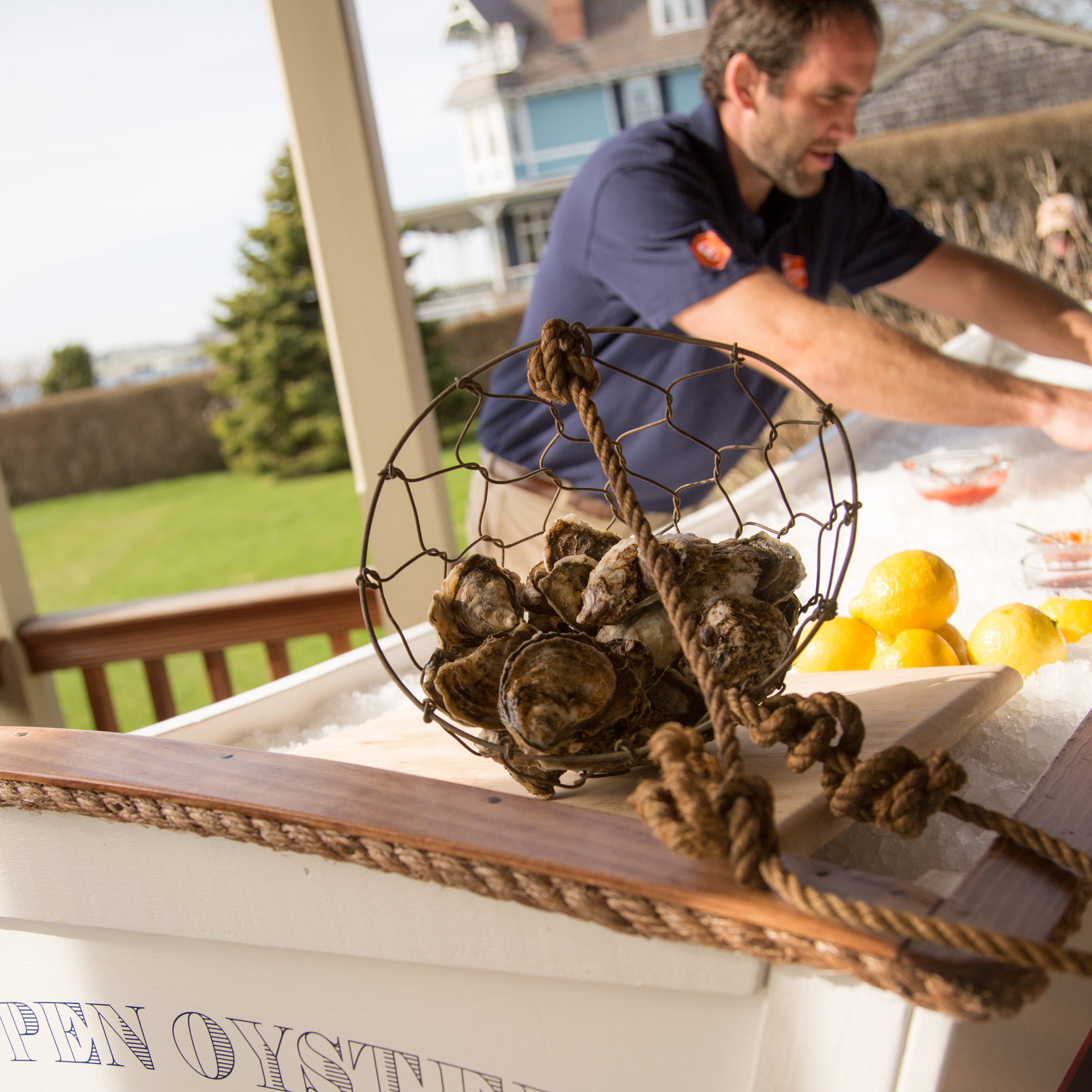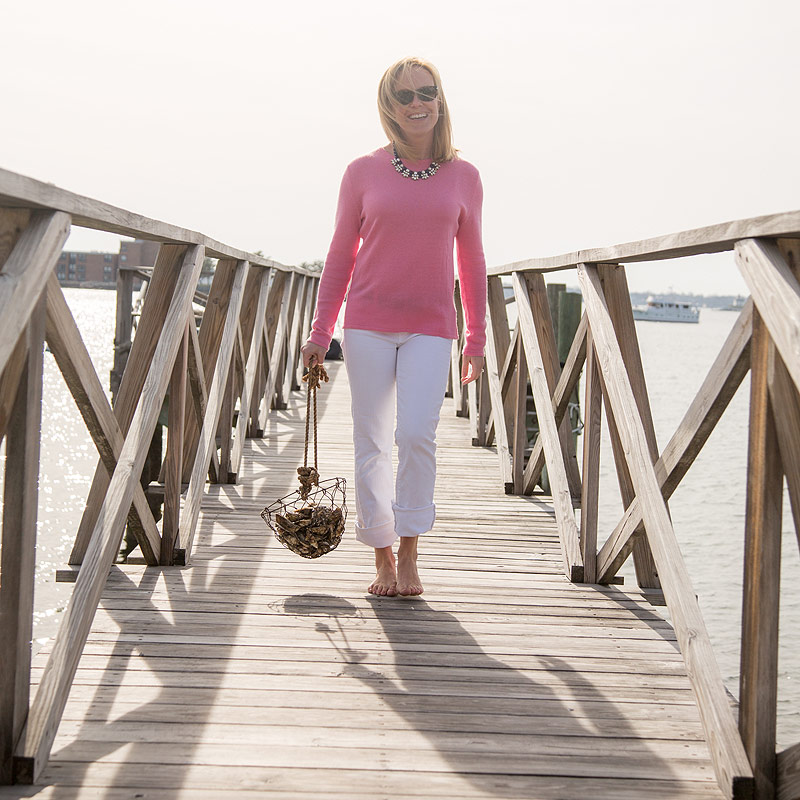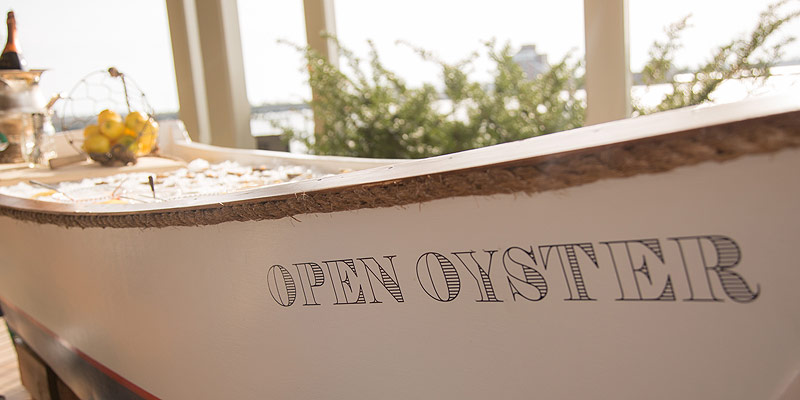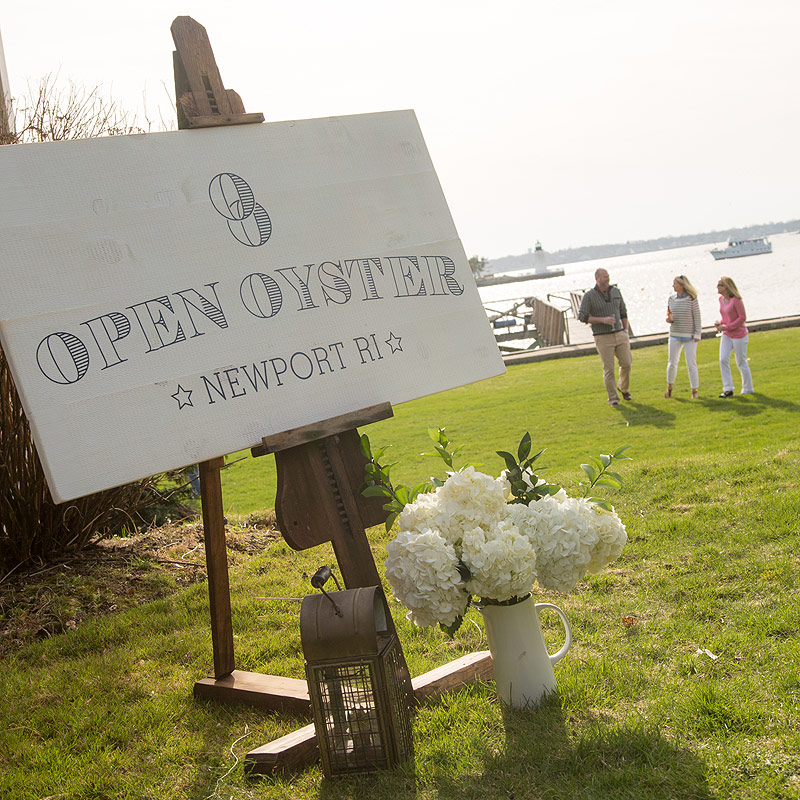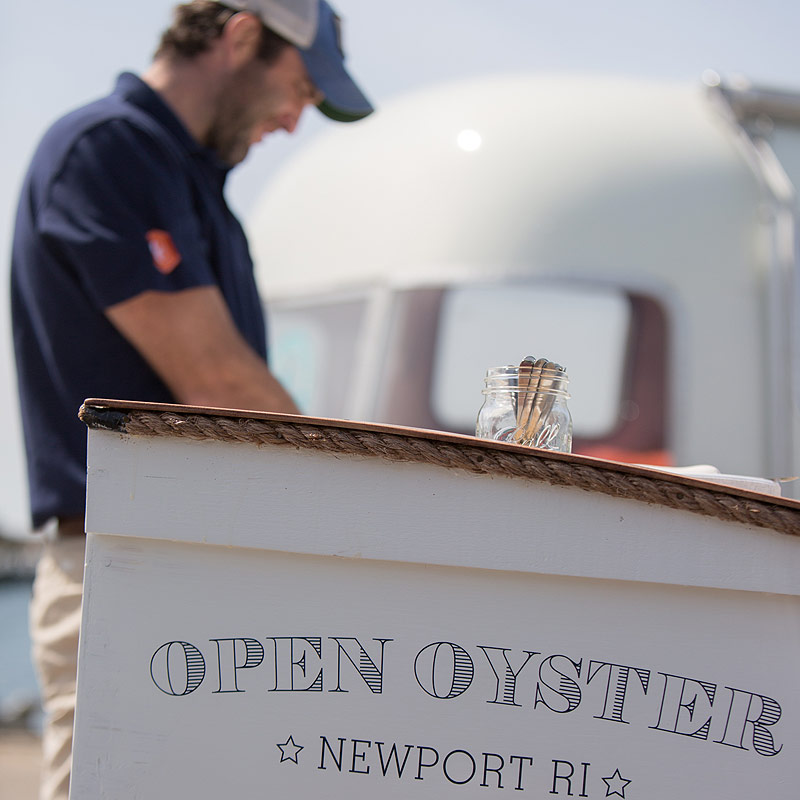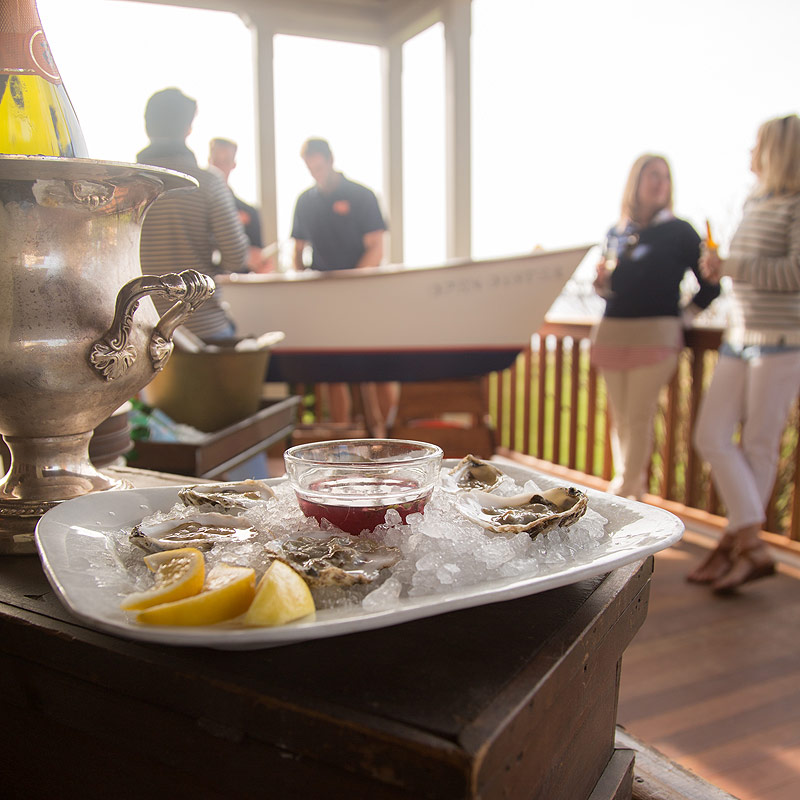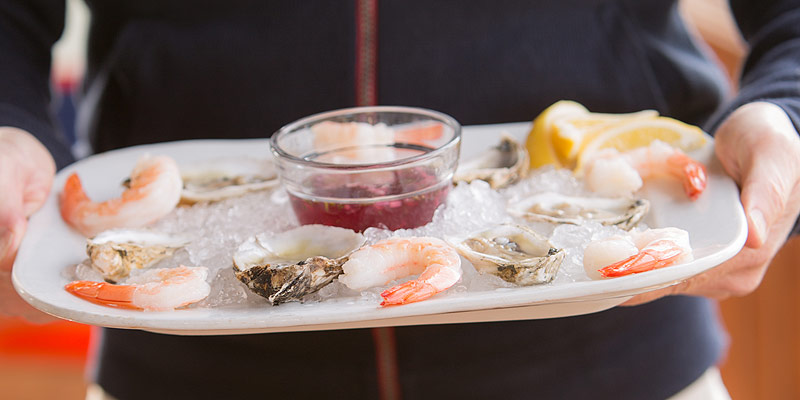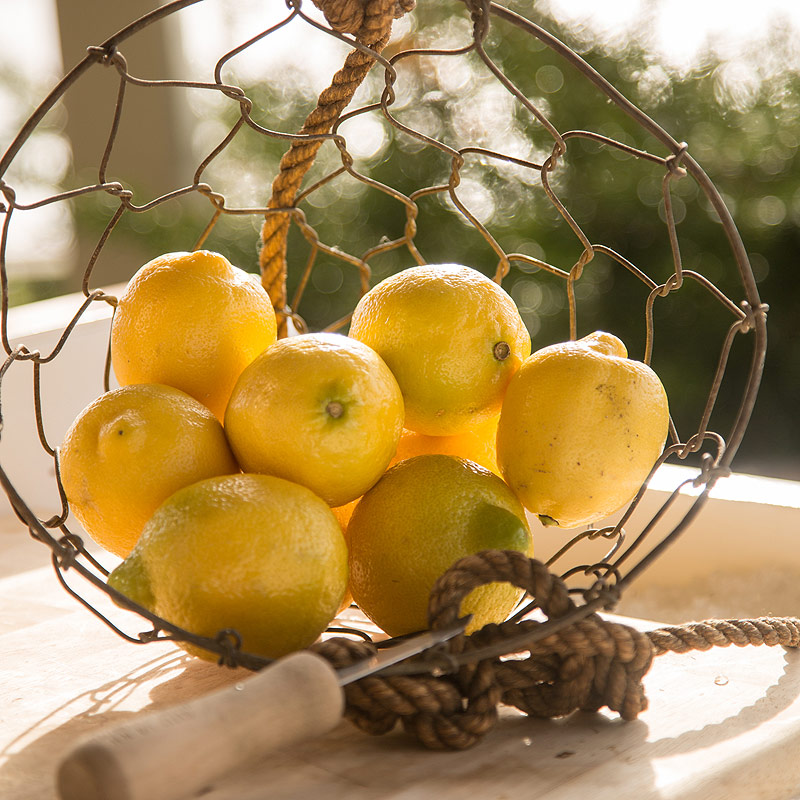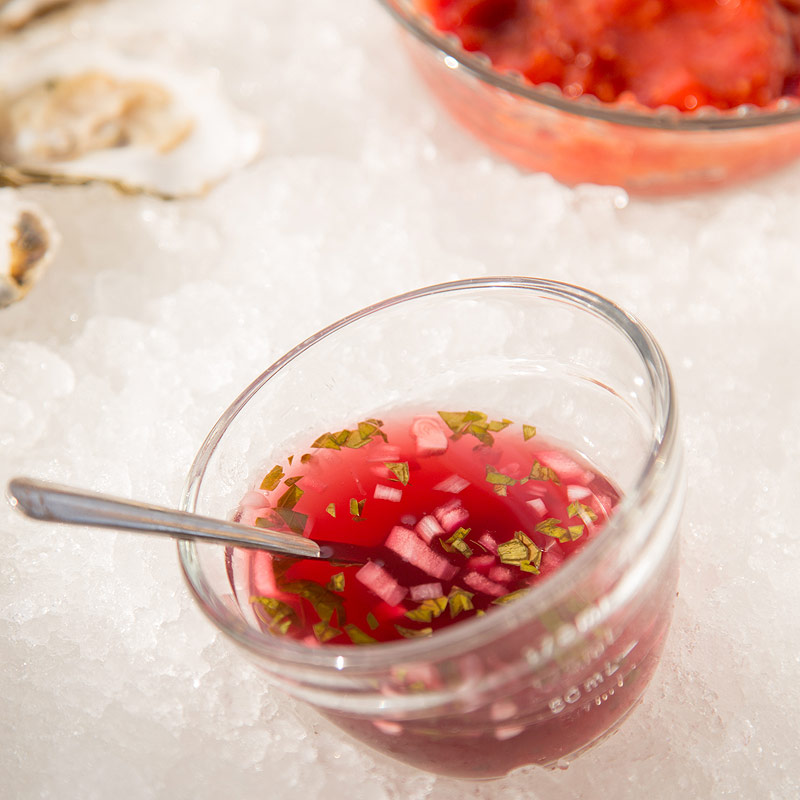 Giving Back
The Nature Conservancy recycles oyster and clam shells and deploys them into the tidal waters to build new oyster reefs; homes for baby oysters, fish and a wide variety of marine life that depend on these habitats to live. Globally, oyster reefs have declined by 85% and that is true here in Rhode Island as well.